About the author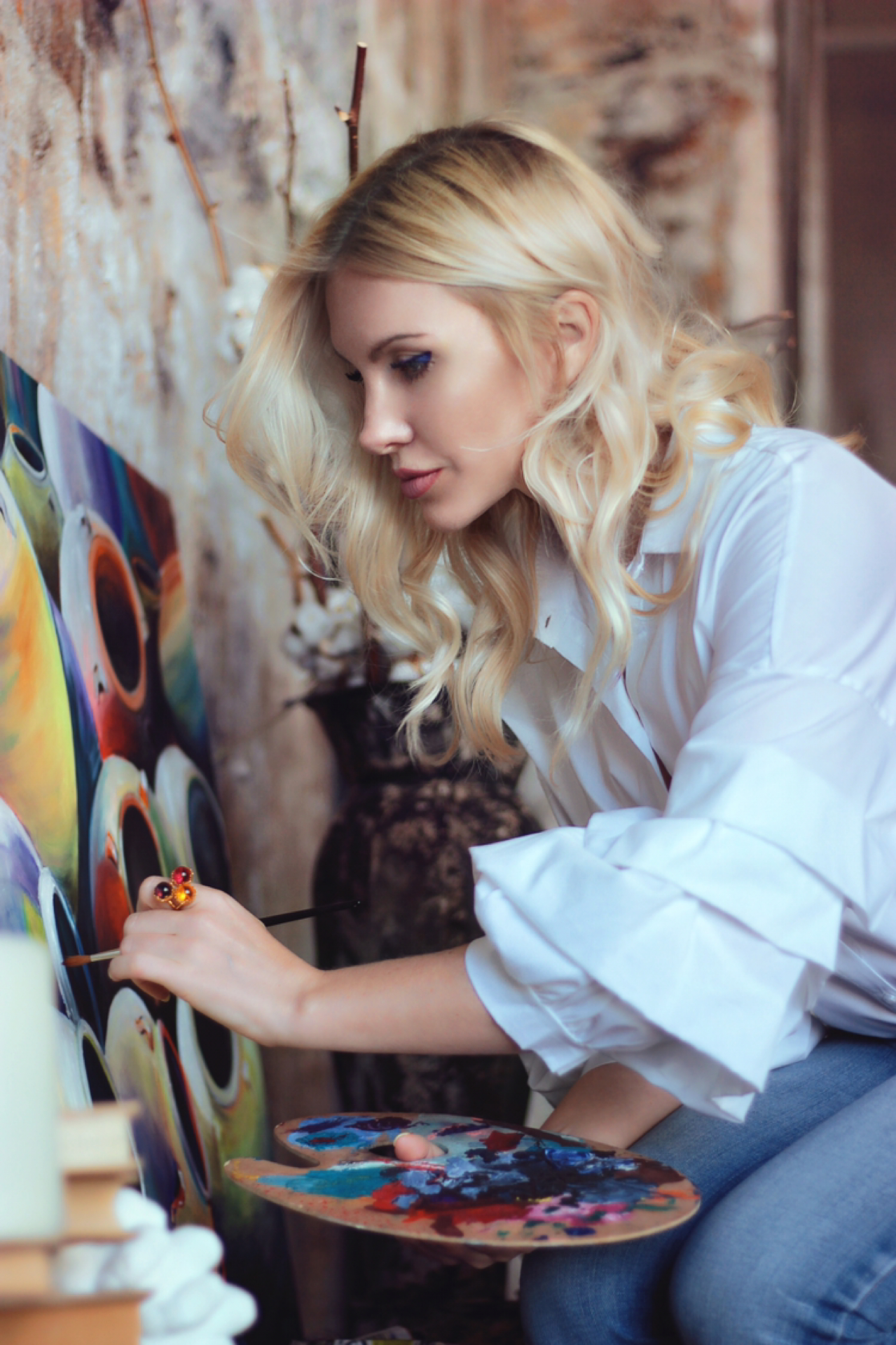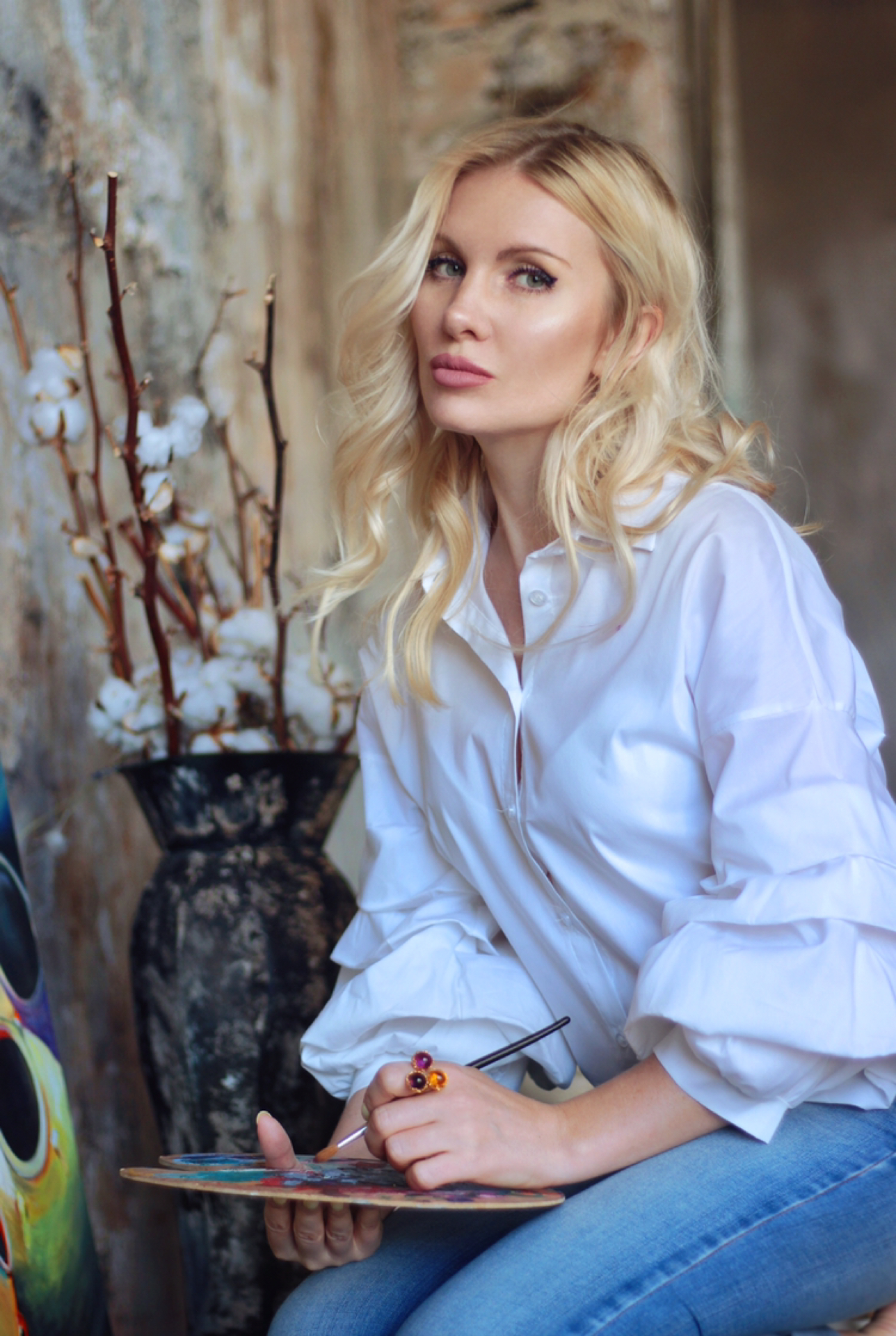 About the artist:
Anna was born in Moscow.
She studied painting in the art studio in Zelenograd creative house, in art school №9 , Moscow and with a tutor-artist Yakovleva Olga. Anna graduated from the Institute of International Economic Relations and The Diplomatic Academy of the Ministry of Foreign Affairs of the Russian Federation.
Gradually the passion for painting became not just a hoppy, there was a need to move from paining as a gift to loved ones to a more meaningful expression of happy moments and sharing that joy with others.
Anna's creative philosophy is pure emotions clothed in creativity. The stories that i show through the prism of sensations and emotions remain in my artworks.
Inspiration does not come every day, but if it comes you are fully aware of the fact that your picture will bring joy to someone and perhaps will brighen up the casualty and emptiness that everyone sometimes has.
"According to relatives and friends, a positive attitude in canvases helps to create good mood, kind smiles, brings joy and kindness, and many associate their successes in personal life and business with the light of kindness, and joy that comes from my pictures, " says Anna.
The works of the artist have found their admirers in Bulgaria, Portugal, Spain, China and of course in Russia.
Participant of the "Native Spaces" exhibitions in Khimki, Moscow Region, 2017, "International Visions", "New visions", Venice, Italy, 2017-2018, "Arts Marathon", Moscow, 2018, "Who wants should see", Moscow, Russia, 2019, "25 Modern artists" Moscow, Russia, 2019, "Don't stop just go ahead" Moscow, Russia, 2020, "25 Modern artists" Moscow, Russia, 2020, "CAT & DOG" Moscow, Russia, 2020, "Smolenskaya 10" Moscow, Russia, 2020, "ART TAPE" Moscow, Russia, 2020, Charity events and etc.